MarketSpy PROfiler, the newest addition to the MarketSpy eco-system.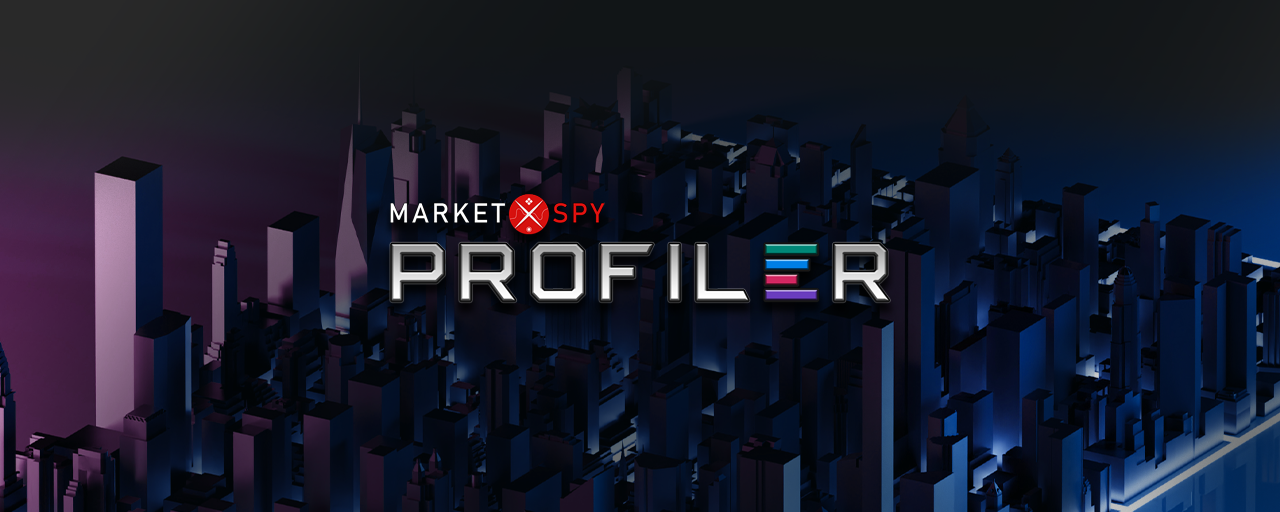 Is the bear market finally coming to an end!? Wish we could tell you, but that is not what we're focused on here at MarketSpy HQ. We trade for a living and our job is to simply be the first ones to find trade opportunities on the charts, bear market or not. To make this job easier for ourselves and our traders we have released a powerful suite of indicators that are now globally recognized as some of the most effective tools in the professional retail trading space – a trading system known as the MarketSpy Trading System™.
MarketSpy is exciting, unusual, non-traditional. Disruptive and complex in its simplicity. Profitable. But like with all things that are worth your while, it takes time to learn and master. And we still don't have a full, publicly available how-to tutorial: gotta keep some of that MarketSpy community-reserved Alpha protected!
"Okay, happy for you all, but what about those of us that want to keep things simple and don't have the time to trade every 4 hours or learn new strategies and full systems?" Can we have that same trading experience only MarketSpy can provide?
Glad you asked because the answer is a definite yes and we're about to show you how!
We're excited to introduce you to the newest addition to the MarketSpy eco-system. The MarketSpy PROfiler.
We now have more levels of confluence than ever in a beautiful package.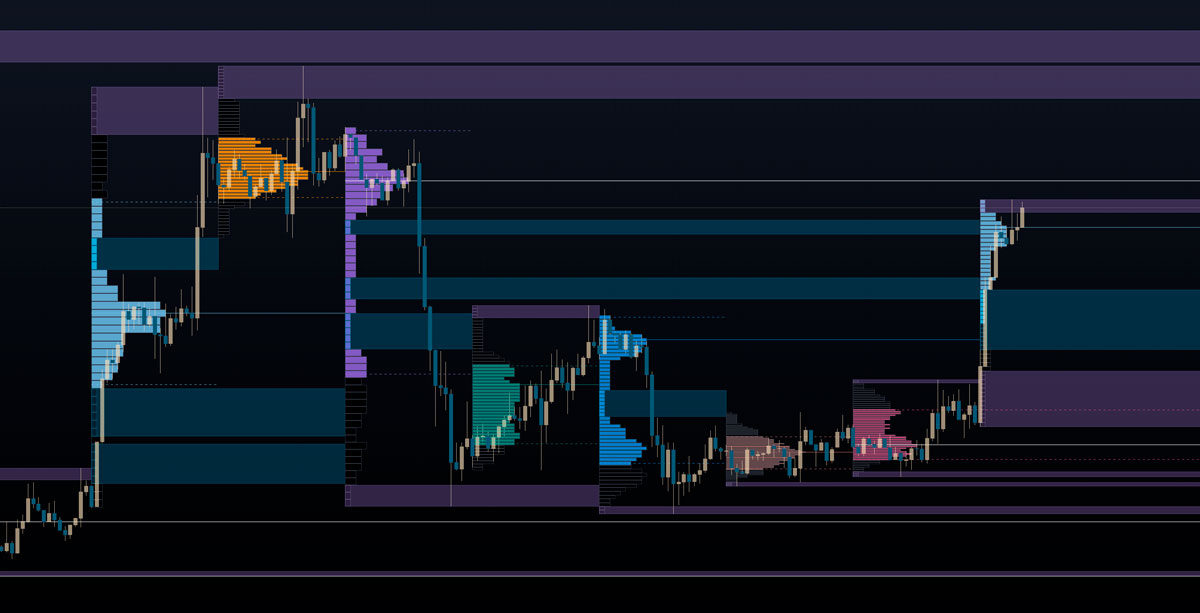 This is an evolution of the tried and true market profile indicator. With a clean aesthetic, concise support/resistance/liquidity levels, and easy to understand/identify imbalances you will be able to exploit the market like never before.
With the ability to identify past imbalances you have greater insight to where the market is heading and where it will turn.
With MarketSpy Profiler you will know where to cast your buy boxes™ and sell boxes™ in a ranging day. No volatility? No problem. Trade tight ranges with ease and scalp like a pro.
For added re-assurance, combine the new MarketSpy Profiler with MarketSpy MSX, DSR or ARmageddon and you're suddenly doing better than most!
Experience it today by visiting this link and using CYBERDEAL as your coupon code until December 31 to get 50% off on all MarketSpy plans!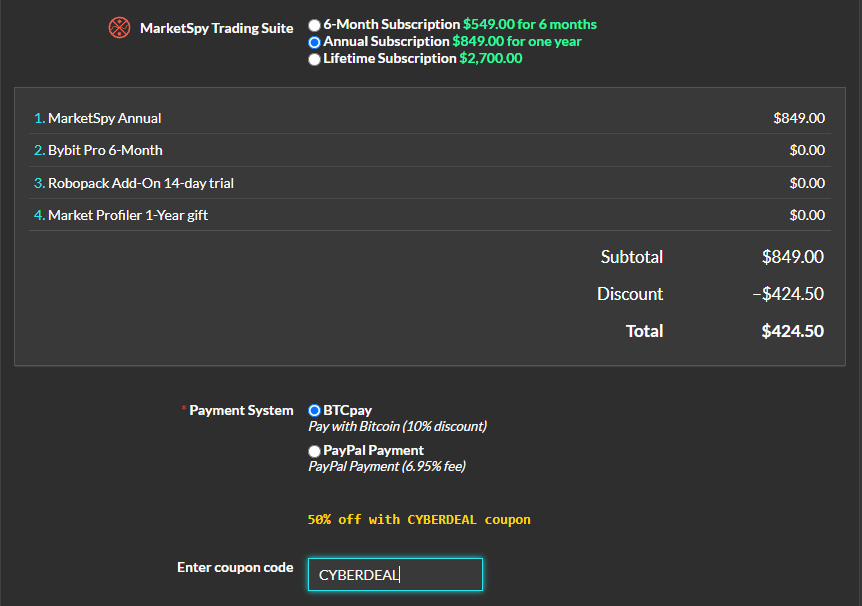 Happy holidays ahead and may 2023 be the year of you!