our system
We help you turn price information into
money-making

investment decisions.


When it comes to trading modern financial instruments, the majority are betting on luck with poor legacy indicators and strategies that promise great returns but fail to deliver. This, along with all the commonly available laytrader-based technical analysis education, is costing traders thousands of dollars in losses or in best cases, keeps them stuck at break-even forever. Our systems and methods are proven to be effective. Your journey to profitable trading starts with MarketSpy.

MarketSpy trading system offers a practical, results-driven approach to technical analysis. It's not about simple buy and sell signals; it's about high-probability chart analysis and strategic trade execution. Developed with input from former Deloitte CTRM systems experts, MarketSpy equips traders of all levels with clean technical indicators and custom algorithms full of alpha. Our visual trading system provides a dependable guide through the complexities of analyzing various instruments, including stocks, cryptos, commodities, forex, metals, and indices. Join a community of savvy traders who rely on MarketSpy for informed, strategic decision-making in today's uncertain markets.
‍

Read our testimonials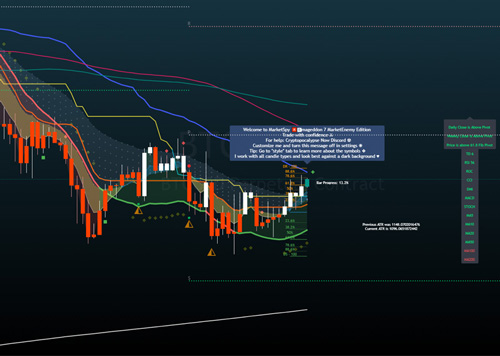 Poett™
‍Professional Order
Execution Trading Terminal.
Since 2018, POETT has been at the forefront of crypto trading technology. As the original next-generation trading terminal, it introduced groundbreaking features like Price Chaser, Market Maker, and Laddering, setting a standard now adopted by many exchanges and brokers. POETT's innovation has paved the way for advancements in crypto trading, offering tools once unique, now essential in the trading world. And it continues to innovate. Equipped with cutting-edge features like the one-click automatic take-profit and stop-loss placement, advanced bracket orders and automatic risk management, locally stored and encrypted data with a single API connection to your exchange - it's on another level. You will never trade the same.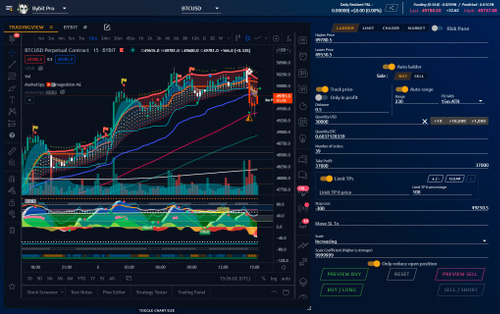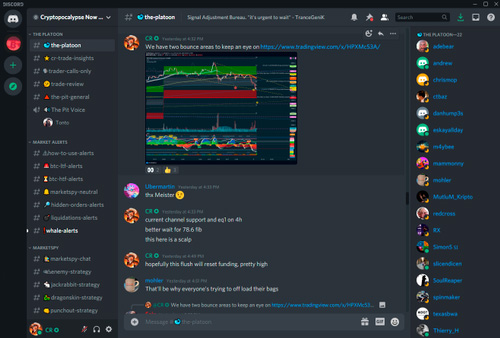 Join us to amplify your trading. Our community is built on prudent, professional guidance with accurate chart analysis. Our work produced a call at the 60k top and 16k bottom for Bitcoin, months and years in advance before it was news. We're here to help you grow your crypto equity, enhance and safeguard your portfolio's USD value, all while teaching effective risk management. Our unique perspective on price action and innovative trading strategies can elevate you from the majority of traders to the top 10%. Become part of a thriving community of hundreds who have already felt the difference. You deserve the best, and that's what we strive to provide.

Available plans
Poett™ Trading Terminal
Professional Order Execution Trading Terminal
Features
Trade on CEX or DEX Professionally

Advanced Position Management Tools
Smart Input Fields Based on ATR, SMA, % or $ Amount

Automatic limit price chaser

Advanced Order Types Including Ladders, TWAP and Stop Entry

Position Builder and Market Maker Module

News, Charts, Research With Webviews

Live Chart Order Dragging

GET IT FREE
MarketSpy Trading System
Next generation high-probability trading system
Features
MarketSpy ARmageddon™ indicator

MarketSpy IQ™ live signals

Poett™ Trading Terminal
Professional Order Execution Trading Terminal
Features
Trade on CEX or DEX Professionally

Advanced Position Management Tools
Smart Input Fields Based on ATR, SMA, % or $ Amount

Automatic limit price chaser

Advanced Order Types Including Ladders, TWAP and Stop Entry

Position Builder and Market Maker Module

News, Charts, Research With Webviews

Live Chart Order Dragging

GET IT FREE
MarketSpy Trading System
Next generation high-probability trading system
Features
MarketSpy ARmageddon™ indicator

MarketSpy IQ™ live signals

Testimonials
What our traders say - no cherry-picking.

Traders recommend using MarketSpy

"POETT. What can I say ?
I have worked in Institutional trade rooms (in a technical capacity) and seen professional 3rd party vendor tools in use and always wondered why something like that didn't exist for retail traders. Then I purchased MS and found out about POETT. It's the closest thing I have seen that matches professional front office trading tools. I'll be honest I was initially grumpy about changing exchanges to use it and was loath to lose the current zero limit order fees from my old provider. I needn't have worried.With its dynamic SL / TP positions based on smart inputs like ATR or %ge and interactive risk panel planning trades has never been easier. Functions like Ladder / Chase and MM are a revelation and genuinely unlock so many tools that are just not possible via the exchange provided web page. I got access to POETT via the affiliate link, making it essentially free - but if that offer ever went away, I'd pay full price in a heart beat.Finally, last but not least the secure nature of being hosted on my own PC, reduces my concerns around utilising someone else's servers with my exchange credentials. After all, not my keys, not my crypto.
Thanks @TranceGeniK and @CR ✪"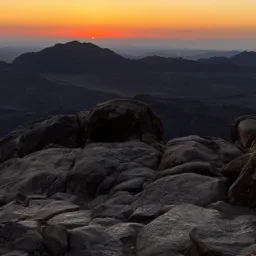 "Guys, I am not a penman or a writer - otherwise, I would write a long story about that piece of gem called POETT. I've been using it even before I found out about MarketSpy, it must have been more than 4 years ago. I was very sceptical at the beginning, I had my concerns about safety, but I gave it a try. Since that moment, I cannot imagine to trade without it. I've been following all the updates in which the author(s) were adding more and more new functionalities to the tool. This tool has become a complete trading environment - which completely changed my understanding for trading. I couldn't trade without it anymore!! There is no way around it, you simply have to try it to understand what I mean!
Btw: you will notice, that ByBit starts to copy some of the functionalities of POETT now (like ladders or chaser) - I think there is no comment needed anymore
Go ahead, get POETT now!!"

"i have been trading crypto for awhile but want to make a special shoutout to @TranceGeniK and @CR ✪  for coming up with poett. before i used to use the bybit site and always wanted more but just thought that was it or go with 3 commas or some other site. with all the security breaches i was scared to move into something like that so it seemed safer to just use the official site.then i was shown poett. it all runs on YOUR SYSTEM so there not keeping any personal information on you and only you have your keys. that did it for me. so i started using it. the chaser, ladder, MM and so many more features make it a must have if you trade crypto. 10 out of 10. well done MarketSpy team.Thanks @TranceGeniK and @CR ✪ "

"little by little gain. Risk management that CR has taught us. So a big thank you CR for teaching your knowledge to us. So now I have bought a brand new boat for my daughter for money I have traded (time about 2 months) using the words of CR wisdom, Marketspy and Bybitpro. Thank you so much"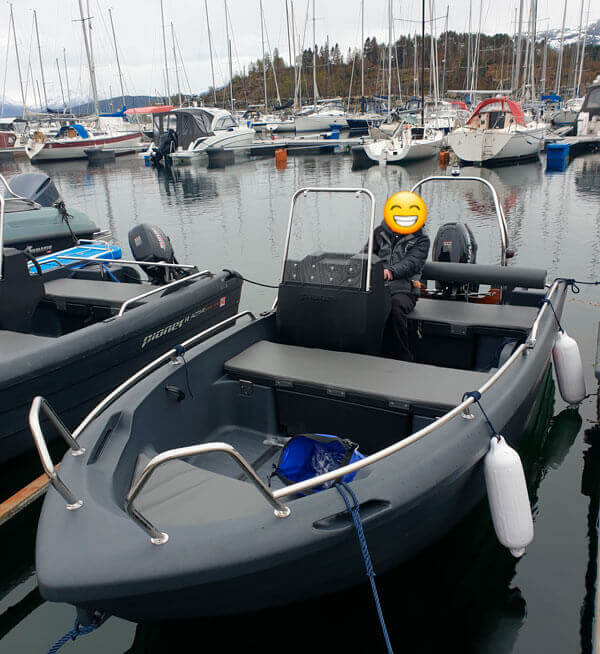 cliftonlewis330
09/12/2021

"I started my journey in crypto with a simple goal: Profits. I assumed that they would come in waves and that the only way for this BTC/CRYPTO market was UP. I had studied charts, read literature, watched a nauseating amount of videos showing and telling me how easy success would be. A practice account gave me some faint sense that I could indeed gain success in an instrument (BTC) that would ultimately only go UP.  Well, reality came in quickly and so did fear because not only was I not going up I was getting liquidated. I thought I needed an edge and I sought indicators. I watch these people playing casino with large stacks of money and seemingly always winning using these indicators that would guarantee success. So I bought in and of course continued to lose. My confidence was shot and fear was at an ATH. That's when I came across Cryptopacalypse Now, CR, MarketSpy, and Bybit Pro. It  wasn't just an indicator it was a complete approach that was based on confluence and confidence in a system.  I watched with trepidation and amazement as CR preached the gospel of responsible risk management and high probabilty trades, but most importantly an approach that valued your money by limiting your risk (Protecting the Bag).  The videos were so cool I found I had to join up and see what was really happening. What I learned wasn't as much about markets and the ups and down of the asset. I learned about my own emotional up and downs and how to manage expectation along with risk. I've learned how to undo the damage caused by FOMO and how to get out of a losing situation. Not only that but
the tools he has provided keep me profitable and focused on what is there NOW. Not what I want be there. I have to say that his teachings have changed my LIFE not just my bottom line. Thank you!"

"i started to explore Crypto Trading Q3 of 2020, and i followed some moonboys on YT, and brought their indicator packages, and before long i had nailed a couple of big trades and thought that this is easy,  and i got this,,, then BAM i got smashed, once, twice, and again a third time,,, i lost confidence in myself, and my decision making, i had to take a step back and have a close look at myself, my psychology, and the effects of the influencers that i was following, and i had to ask myself, if those influencers had my best interests at heart, or are there more things going on in the back ground, and lining their own pockets from people like you and me? ,, then i watched a YT video where Market Spy was back tested against another in some ways similar indicator, but after reviewing, i could see that market spy was far superior,,, i then started to follow @CR and the cryptopocalypse now community, which totally differant than any other group, because this group is full of respectful traders that have been on that slippery slope to Rekt city, and managed to dust themselves off before it was too late, this group of traders are the ones that made it, and survived, ,,, all other groups are so noisy and disrespectful, newbies come and go, and are never heard of again,,, dont be sucked in by the hype, CR teaches risk management, and trading psychology, and has the truly best tools in Bybit Pro to compliment the market spy package.  in saying that, if you think that you can buy a package, with a simple instruction manual that you can learn in a week, and become a immediate profitable trader, you are wrong, it doesnt exist.  Trading is your journey, you will need to dedicate your time and energy to learn, about the indicators and the whats probably more important than the indicator, learnnyour own trading psychology, because without the right psycohology, you will not manage your risk and your own greed, which will be your down fall no matter which indicator you use."

"A quick note to those who are interested. so far 100% hit rate using the new technique and ARME. live tested on BTC, RSR, NEO, XLM and OCEAN now also testing a few others. some look better than others. Nothing beats bybit pro for BTC.. also using higher timeframes before sleeping and the other night BTC hit. that's when i got my 270+%... Great community.. thanks everyone and special thanks to @CR ✪"

Many indicator bot systems groups that I have tried in my crypto trading adventure, which I participated many years ago, finally started to win only 2 years ago. At least I was starting to learn how to make money. We can say thanks to market spy, but I think the secret of success here in CR. You can read indicators well or be a very knowledgeable technical analyst. However, if you can't set a strategy for them, it won't work. The day that changed my trading life is the day CR taught me the ME-1 strategy. Now I could buy and sell in better places. For the last 1 year, profit wall has been a challenge for me. It has become part of my goal of making a profit every day for myself, not against anyone. Thanks market spy, @Alexandar  (•̪(•̪●)̪●) first contact, @Saix 🐙 first helping me MS platoon friends helping and sharing, @TranceGenik creating excellent bbpro and @CR ✪  being my master.

"I think a picture tells more than words. On the left side listening to moonboys. Where the arrow is thats the start of using MS. No words. It's just the right thing! And it not only the indicator or the bb pro or the strategies, what really made the difference to me is I learned to appreciate small but consistent gains and calculating risk. The thing that made also change complete my mind and I lost all the fomo stuff is calculating what 1% every day makes in a couple years! Thx @CR ✪ and the whole community!
"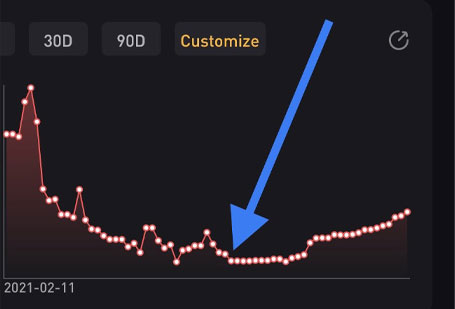 "I've been trying to work on my fomo, as I have had almost 100% success at buying the top & shorting the bottom in the past!! So this morning waking up to see the green dildo was a downer, but having patience and faith to believe in the dragon skin, I caught two nice dip entries & exits, and then while I got on with family lunch and walking the dog we dipped into the log box. (mine was 48-49k) which is now nicely in profit.
Thanks @CR for the confidence in the indicator and the power of the trampoline as well as the constant education. And thanks to all those active in the Platoon, for the support, encouragement, it's easily the best community that I've ever experienced on the net."

"Crypto is a cruel and seductive and mistress. Since 2017 she's taken more from me than I'll ever tell my wife, but after stumbling upon Market Spy.. it's all changed.
Slowly but surely, with the indicator suite and everything CryptoRanger has put together in Cryptopocalypse Now, I'm clawing my way back from the grave with a vengeance! As a fellow member once said to me when I first arrived..
"It just f'n works."

"Guys, I wanna share something.
Especially for you @CR ✪ .
A big thank you! It seems that I make real progress and I've become more and more profitable.
What a milestone, after such a long journey of only constantly loosing.Again and again, I experience nice, polite and helpful people, that contribute share and care.Not so long time ago, I was in despair, resignated and desperate, having lost more than 95% of my life savings.
I did not make much back yet, but coming out of that hole, has become a journey compared to be a desperate struggle and false hope.With @TranceGeniK implementing tools to really help us realize consistent profit, it complements CRs philosophy to leave greed and hope behind and just work for that daily, humble profit, tha market is willing to give us, almost painlessly.It has become a great joy to work with you all guys. Its a real pleasure and I feel, that I can help others already from time to time as well, which enriches my journey even more.
Learning and contributing hand in hand.
Big shout out specially to @Saix 🐙 and @Alexandar  (•̪(•̪●)̪●) Thank you all."

"I always keep hearing trading is a risky business and 90% of traders lose money and only 10% make money. This is not the case if you have Marketspy indicator. Having Marketspy indicator is like having glasses when you wear you can see and predict the future price of any asset especially Bitcoin. Marketspy indicator brings you in 10%of tradersright from the beginning without any special trading courses. You just need to spend some time to learn it and make a strategy for trading. I never made this much money in my whole life in one single month what I made in this current month so far using marketspy indicator (profit log is evident of that). I feel sky's the limit now. I am grateful to CR from the bottom of my heart for developing this indicator and his dedication to teach how to use it to make profits you never can even imagine"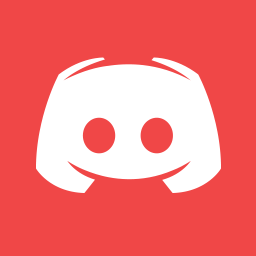 CR, Marketspy, Platoon and the trading philosophy CR preaches us is the real take away, you told us yesterday "this is the most difficult job on the world" "what are you going to do when the market crashes 20%?" "trading is not easy as youtubers tell you, this is not "buy because a green dot appeared". Today Cucu  reminded me about not taking things for granted (saved my porfolio just minutes before the crash and I got away in profit), there are no rules in trading, only small windows and we have to seize them intelligently sizing contrats, risks and rewards. I want to thank you CR for over delivering with MSX, DSR, Armageddon, your streams, trading knowledge and most importantly your philosophy. I hope this community continues on and on.... #lifechanging #overdeliver #kaisen
Frequently Asked Questions
Do I need to be good at trading before using MarketSpy?
Experience definitely helps but is not required. If you're just starting out, then MarketSpy may very well end up being your first and last system you'll ever need. It will easily outperform most other solutions available to traders commercially today. The strategies are its strongest suit and you'll be able to master them within the first few weeks of trading.

Do you have a community I can be a part of?

Yes. MarketSpy traders have access to exclusive forums in our discord where they can happily interact with other members and share their trade ideas. We're noise-free and focus on making money.

Can MarketSpy be used for scalping?

MarketSpy is a scalper's paradise. The strategy called MarketEnemy type-2 aka The Jackrabbit is possibly the the single most efficient way to scalp with limit orders. Scalping is the most difficult style of trading and requires precision with entries, exits and stop losses. Together with our Trading Terminal, scalping is finally easy, enjoyable and profitable.

Is it only for Bitcoin trading?

Same rules, same strategies for any instrument that can be loaded into TradingView. We're just biased towards Bitcoin and think it's the greatest thing that one can trade right now. So every example, every YouTube video - is focused on BTC but you can apply it to anything.

What is the return policy?

Because our products are digital goods delivered via Internet we generally offer no refunds. MarketSpy, in particular, comes with a set of exclusive strategies that are not found anywhere else. Not on YouTube, not on any forums. To protect this alpha and compensate for the time it takes to mentor our traders, all purchases are final. You will NOT be issued a refund if you fail to understand risks that come with trading financial instruments and lose money as a result of your own decisions.