Now you really have an edge
MarketSpy is an exclusive set of indicators crafted for the TradingView.com chart analysis platform. It gives you a vivid, clear snapshot of market conditions. With MarketSpy, trading is not just simpler — it's more rewarding.

ACCURACY, CONSISTENCY, RELIABILITY - times three.
MarketSpy ships with three modules that are called ARmageddon, DSR and MSX. Each module is responsible for delivering information pertaining to momentum, support, resistance, entries, exits, continuation signals and more. It's a one-of-a-kind experience that has no rivals and is suitable for power scalpers, swing traders and everyone in between. Read market mood with ease and analyze charts to find the next best trade with the original MarketSpy - world's most versatile, high-probability trade-signal-generating money machine.

CAPTURE THE BEST TRADES

Simplify technical analysis with MarketSpy.

This comprehensive system features three visual modules, each focusing on crucial elements of price action: reliable momentum readings, support and resistance levels, and a custom algorithm that times optimal entries in both directions, marked by actionable symbols on price candles.MarketSpy takes the heavy lifting off your shoulders, preventing analysis paralysis. With a strong focus on risk management, it includes strategies and a set of rules to safeguard against unfavorable trades. More than just a set of indicators, MarketSpy is a trusted, complete trading system recognized for its effectiveness.

Trade Stress-Free

Low-risk, high-probability, noise-filtered trade signals and setups early across all time frames.

Trade Efficiently

A set of exclusive methodologies for effective trade execution and position management.

Trade Strategically

Unparalleled, optimized indicators to help you easily navigate uncertainty and profit from ranges.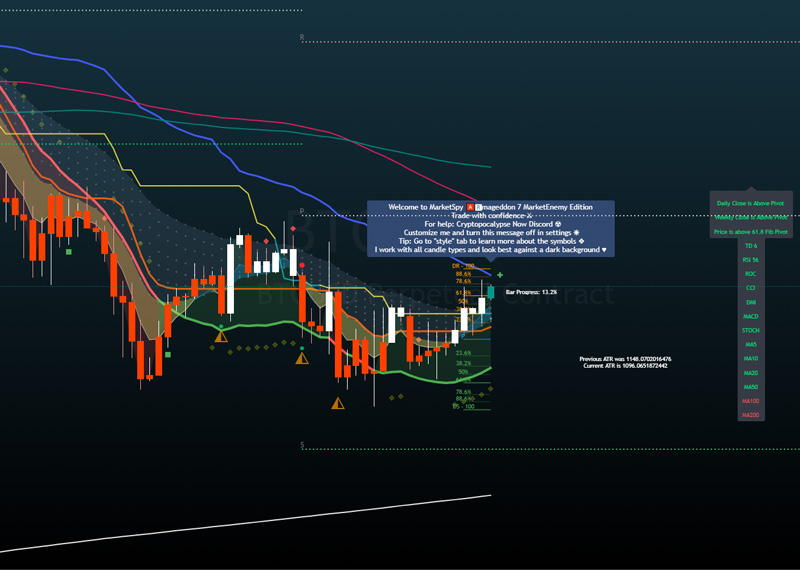 Know your trend

ARmageddon™ is a module that enhances your candlestick charts, providing real-time analysis of price action. When used alongside MSX™ and MSDSR™, it contributes to a suite of unique and effective strategies. ARmageddon™ uses its 'AR' (Active Reconnaissance™) technology to identify trading setups. It visually indicates important signals and alerts traders to potential entry and exit points, helping you take positions at the right moment. ARmageddon™ keeps you updated on real-time price behavior changes, enabling informed trading decisions without the need for constant screen monitoring.

Learn more
Perfected momentum algorithm

MSX™ is built to support our highly effective 'MAG7™' strategy, featuring an advanced trend-flow oscillator that accurately tracks market momentum. Its exceptional design combines aesthetics with functionality, enabling traders to confidently follow momentum. MSX™ is crafted from a carefully chosen set of proven indicators, each back-tested for performance and designed to complement each other, ensuring easy readability and, most importantly, reliability. For those focusing on momentum and reversals, MSX™ represents the pinnacle of momentum oscillator design.

Learn more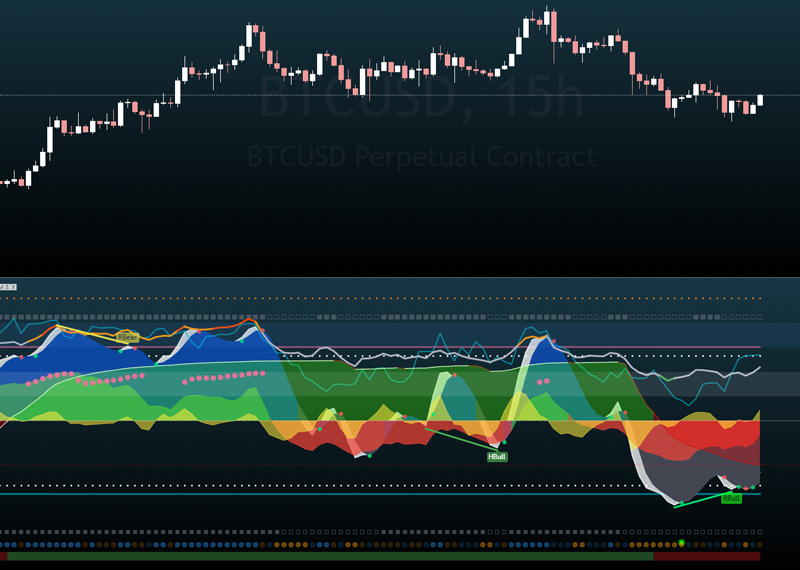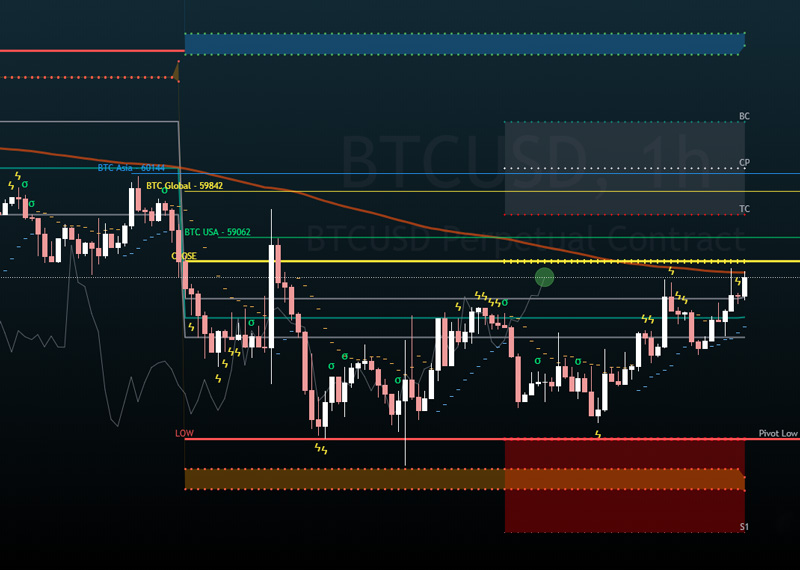 Support and resistance done right

MarketSpy DSR™ excels in identifying support and resistance zones, using the principles of momentum and pivots. It provides insightful visibility into market dynamics, pinpointing areas where significant buying and selling occur. Equipped with key moving averages tailored for scalping and swing trading, MSDSR™ also includes an Incremental Take Profit algorithm for optimizing trade entries and exits. A robust system in its own right, MSDSR™ complements the insights of MSX™ and ARmageddon™, serving as a vital 'Third Opinion' to give confluence to your trade setups. With MSDSR™, you gain an edge that puts you ahead of most other traders.

Learn more
5 winning strategies to beat the market.

Market Enemy

Buy and sell at absolute wicks using our ME Type-1 Strategy. Perfect for intraday and swing traders. Falling knife catchers are welcome.

Jackrabbit

Feel the rush with ME Type-2 scalping strategy. Experience new scalping methods with comprehensive entry, exit, and stop loss rules.

Dragonskin

Trend participation made easy. Great for trend-followers and momentum traders. Top performance no matter the direction.

Punchout

Our crystal-clear, original break-out continuation strategy. Entry, exit, stop loss techniques with single limit or scaled orders.

MAG 7

A true legend among traders. The MAGnificent 7 strategy uses seven confluence points to print the best reversal and continuation trades.