UNLOCK BYBIT PRO FREE

FREE LIFETIME access to all
Bybit Pro

features
Take advantage of this opportunity and get free unlimited access to Bybit Pro and all robopack premium features such as Chaser auto-restart, Market Maker tab and webhooks.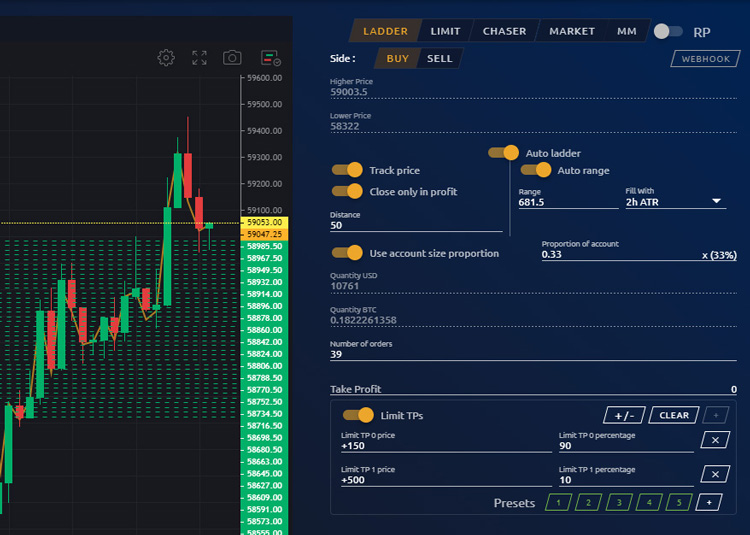 How to Get Bybit Pro for FREE?

Follow our 2 step process below and enjoy FREE access to Bybit Pro!

step 1

Create a new
Bybit account

Create a new account in Bybit with the following link  you will qualify for free access to Bybit Pro.
Write down your new Bybit ID, you will need it in the next step.

step 2

Fill the opt-in form

Go to your user dashboard on MarketSpy by clicking  the link below. Fill in the form and enter your new Bybit ID for the account you have just created.

Frequently asked questions
How do I activate Bybit Pro once I've created the new exchange account using your ref link?
Register your new Bybit ID with us using this form. We will then verify the referred account and upgrade your Bybit Pro subscription with that Bybit ID to lifetime.



I've connected the new API key account to my Bybit Pro dashboard, but I've still not have access?

Please make sure you have entered your new Bybit ID in your marketspy.net profile. In addition, note hat Bybit Pro lifetime free access extends only to referred accounts ,aAny non-referred accounts you have connected to your Bybit Pro dashboard will be restricted.


What do I do if I already have an existing Bybit account?

It depends if you are KYC'd on that account already or not. If not, then you can just create a new account using a new email address. If you are KYC'd then you will need to speak to our customer support in our Discord and tell us about the case, we will help you to change the affiliation in order to get access to Bybit Pro.